David Meerman Scott is well-known for his groundbreaking work identifying the new rules of marketing, PR, and social selling. He pioneered the word "newsjacking" to define a strategy he refined for getting attention for your product, service, or idea by tying it to breaking news. We thought it might be fun to look beyond his career and find out what really makes David tick. Here are the 5 fun things to know about David Meerman Scott.
1. David's first job was when he was 16 years old. He worked after school and on Saturdays at the New Canaan Cheese Shop in CT. At the time, he could cut a half pound of brie to within 2/100th of a pound nearly every time.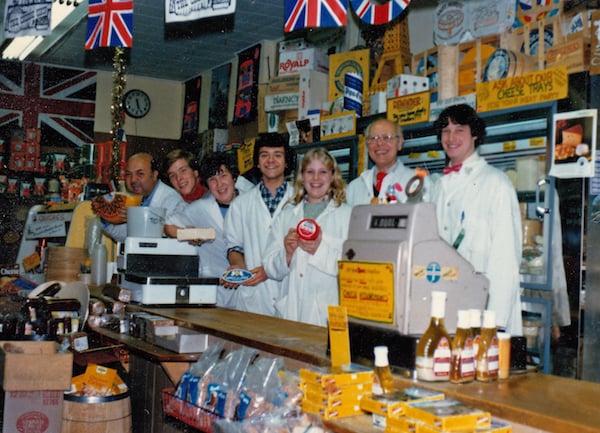 At the New Canaan Cheese shot in CT. David is on the right.
2. David has been to 72 Grateful Dead concerts.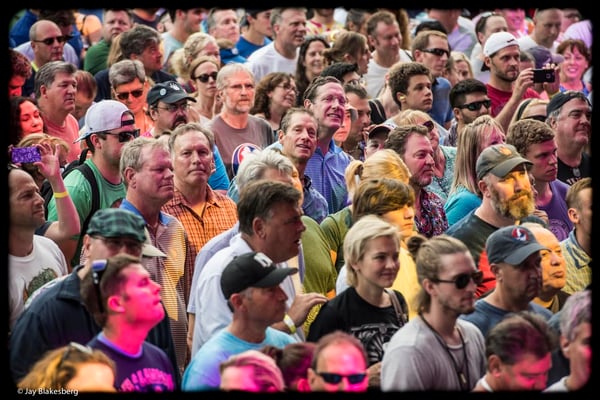 David at a Grateful Dead show in Fenway Park in Boston, MA. Photograph by Jay Blakesberg
Learn fresh, measurable low- and no-cost strategies – like Newsjacking — to instantly and directly reach your audience with marketing expert David Meerman Scott.
---
---
---
3. David is passionate about surfing but says he is not very good at it. He even built his own wooden surfboard.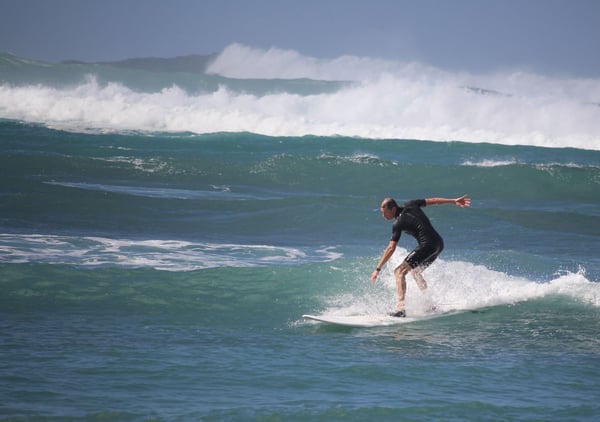 David surfing on the North Shore of Oahu
4. David swims 3,000 yards several times a week. He loves to find interesting pools to use when he is out on the road speaking.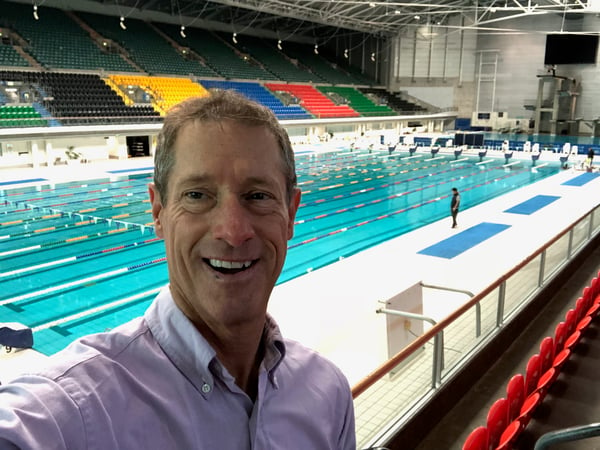 David at the Sydney Olympic Pool in Australia
5. David lived in Tokyo for 7 years and met his wife Yukari there.
David with his wife Yukari during a trip back to Tokyo
ABOUT DAVID MEERMAN SCOTT

DAVID MEERMAN SCOTT is a popular business speaker for conferences, conventions and expos. He has spoken all over the world and is available for keynote speeches and workshops. He shows audiences new marketing, PR, and social selling strategies and tactics to get attention for their products and services. The way people buy has fundamentally changed, but the way companies sell to them has not kept pace. Closing that gap is crucial to business growth and survival. Managing change in organizations is never easy, but it's vital to adapt to these new rules of marketing, PR, and sales.
David's landmark bestseller, The New Rules of Marketing and PR, is available in 29 languages. To watch videos excerpts from David's speeches on Fearless Marketing & PR and Fearless Selling, click here.
For more information on David's speaking activities, contact Tony D'Amelio at D'Amelio Network –http://www.damelionetwork.com/contact/